Skills
This course covers the performance of rescue procedures from live low voltage (LV) apparatus, not including overhead lines and underground cables in the workplace. It specifies the mandatory requirements of rescue from a live LV panel and how they apply in the context of transmission, distribution or rail work functions. It encompasses responsibilities for health, safety and risk management processes at all operative levels and adherence to safety practices as part of the normal way of doing work.
While particularly relevant for electricians, the LVR course or Low Voltage Rescue course is also relevant for persons working in any industry where contact with electrical components, wiring or machinery is likely.
Pre-requisites:
Prior to assessment of this unit, prospective students must have completed HLTAID001 Provide cardiopulmonary resuscitation and provide evidence of this to FACT.
The application of the skills and knowledge described in this unit may require a licence/registration to practice in the workplace subject to regulations for undertaking of electrical work.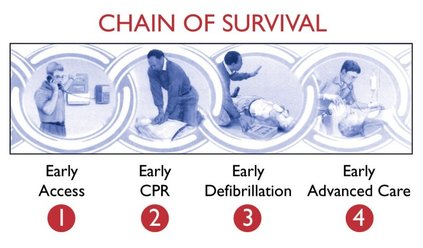 Course Content
Legal Requirements, legislation and obligations

Personal Protective Equipment (PPE) & safety planning

Electrical hazards and causes of injury

General principles for a rescue - practicals using adult mannekins

LVR Kits-practical use and demonstrations

CPR & AED theory and practical assessment
​
Course Delivery
Completing your LVR course & CPR course with FACT we will provide you with the skills, confidence and knowledge to manage a casualty involved in a rescue from a workplace where a live LV panel is involved.
FACT courses are completed face to face at our training location 34 South Terrace Adelaide 5000. We provide the theory-based reading booklet (Learners Guide) as well as the pre course study requirements which can be found in the confirmation email which is sent on the completion of booking.
To ensure the integrity of our process we will require proof of the photo ID that you used to confirm your enrolment on the final day (your booking date) and the completion of all pre-study and knowledge requirements.
Certificate Issued
A PDF certificate with email security will be emailed to your personal email address (supplied by you) upon successful completion of all training, assessment and administrative requirements. Some conditions will apply including the completion of the USI.
The Student USI and pre-course study must be completed prior to the start of the day that you have booked to complete the practical training and assessment or we can not guarantee you will be able to complete the practical training on the day.
Course Duration
3.5 Hours
Course Locations in Adelaide, SA
34 South Tce Adelaide 5000


​
Bookings
Bookings
The following course will delivered and the Statement of Attainment will be issued by
AKBartlett PTY LTD T/A First Aid Certification and Training
.
Training and assessment is delivered by FACT and the Statement of Attainment issued is from PADI ASIA PACIFIC PTY Ltd
PADIRTO #6729
.