Skills
This course expands on Provide Cardiopulmonary Resuscitation and Basic Oxygen usage by introducing suction devices Oropharyngeal Airway and Bag-Value Systems. It allows your workplace to meet its legal requirements, emergency oxygen use is extremely beneficial in the workplace and CPR and will increase the patient chances of survival.
It will provide you with an understanding on how to provide an emergency response in a range of situations including community and work place settings.
CPR provided in this course is the same as CPR training all medical professionals receive.
HLTAID007 - Provide Advanced Resuscitation
HLTAID001 - Provide Cardiopulmonary Resuscitation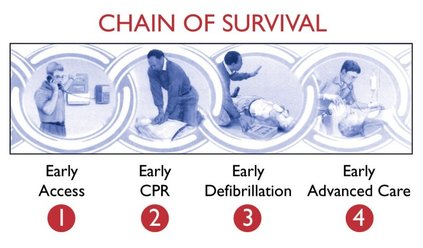 Course Content
Respond to signs of an unconscious casualty

Legal and Cultural responsibilities

Management of unresponsive casualty

Airway management

Cardiopulmonary Resuscitation (CPR)

Complications with Resuscitation

Cross infection

Operate a Defibrillator (AED)

Debriefing and welfare

Use of an Oropharyngeal Airway

Use of Resuscitation and Bag-Valve-Mask

Use of an Emergency Oxygen System for Resuscitation
Course Delivery
F.A.C.T courses are flexible in delivery and we provide theory based reading booklet (Learner Guide) as well as online workbooks to be studied by participants prior to the practical session. We anticipate the pre - learning required may take 2-3 hours depending on each participant.
To ensure the integrity of our assessment process there will be no online assessments completed, however written assessment will take place during the practical session.
Certificate Issued
A PDF certificate will be available in your personal login on the day of successful completion of the training course and feedback form.
Course Duration
4-5Hrs
Night time courses available
Course Locations in Adelaide, SA
34 South Tce Adelaide 5000
08 7226 5936

​
Bookings
Training delivered and the Statement of Attainment issued is from PADI ASIA PACIFIC PTY Ltd
PADIRTO #6729
.