Skills
This course expands on HLTAID003 Provide first aid including topics such as emergency child birth, ccordination of first aid responses with regard to monitoring and supervision, coordination of evacuation in accordance with company procedures and the evaluation of the provision of first aid emergency responses.
It allows your workplace to meet its legal requirements relevant to the provision, supervision and management of first aid in the workplace.
CPR provided in this course is the same as CPR training all medical professionals receive.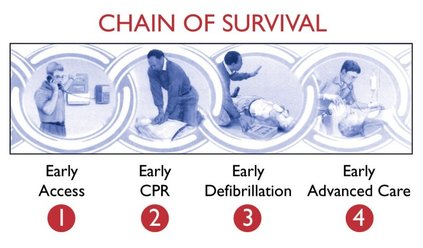 Course Content
Basic Life Support

CPR and AED

Shock management

Airway management

Anaphylaxis

Cardiac Conditions

Diabetes

Seizures and convulsions

Strokes

Bleeding and Wound care

Burns and scalds

Emergency childbirth

Extremes of heat and cold

Musculoskeletal injuries

Poisons and toxic substances

Bites and stings

Abdominal injuries

Needle stick injuries

Substance misuse/abuse
Course Delivery
FACT courses are completed face to face at our training location 34 South Terrace Adelaide 5000. We provide the theory-based reading booklet (Learners Guide) as well as the pre course study requirements which can be found in the confirmation email which is sent on the completion of booking. To ensure the integrity of our process we will require proof of the photo ID that you used to confirm your enrolment on the final day (your booking date) and the completion of all pre-study and knowledge requirements.
Certificate Issued
A PDF certificate with email security will be emailed to your personal email address (supplied by you) upon successful completion of all training, assessment and administrative requirements. Some conditions will apply including the completion of the USI. The Student USI and pre-course study must be completed prior to the start of the day that you have booked to complete the practical training and assessment or we can not guarantee you will be able to complete the practical training on the day.
Course Duration
This course will take 10 hrs training delivered and the Statement of Attainment issued is from PADI ASIA PACIFIC PTY Ltd
PADIRTO #6729
.
Course Locations in Adelaide, SA
3
4 South Tce Adelaide 5000
08 7226 5936
​
Bookings
T

raining and assessment is provided by First Aid certification and training with the Statement of Attainment being issued by PADI ASIA PACIFIC PTY Ltd

PADIRTO #6729.