This course is one of our most requested first aid courses available, specifically covering the ability to administer CPR or Cardiopulmonary Resuscitation.
This course covers skills and knowledge required to provide Cardiopulmonary Resuscitation (CPR) to Australian Resuscitation Council Guidelines.
It will provide you with an understanding of how to follow the cycle of care until more advanced medical care arrives.
CPR provided in this course is the same as CPR training all medical professionals receive.
F.A.C.T ensure that a CPR course can be life-saving and providing CPR with and AED increases the person's chances of survival if started soon after the heart has stopped beating.
By performing CPR, you circulate the blood so it can provide oxygen to the body, while you are waiting for advanced medical care.
This CPR is the same used by all medical professionals but does not guarantee that the person will survive, but it does give that person a chance when otherwise there would have been none.
Using an AED is required to be used in conjunction with CPR in this training course. AEDs will give increased chance of survival according to the ARC (Australian Resuscitation Council) and the Chain of Survival.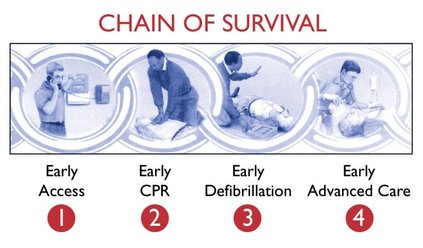 Bookings
Course Content
Respond to signs of an unconscious casualty

Legal and Cultural responsibilities

Management of unresponsive casualty

Airway management

Cardiopulmonary Resuscitation (CPR)

Complications with Resuscitation

Cross infection

Operate a Defibrillator (AED)

Debriefing and welfare
Course Delivery
F.A.C.T courses are flexible in delivery and we provide theory based reading booklet (Learner Guide) as well as online workbooks which can be studied by participants prior to the practical session.
To ensure the integrity of our assessment process there will be no online assessments completed.
Certificate Issued
A PDF certificate will be available in your personal login on the day of successful completion of the training course and feedback form.
The Student USI must be completed prior to the start of the course otherwise or we can not guarantee your Statement of Attainment be issued.
Course Duration
2 Hrs
Course Locations in Adelaide, SA
34 South Tce Adelaide 5000
Plenty of free street parking available